Royal Horticulture Society's hooty-tooty annual garden and flower show is the most most "prestigious" in the world. We have wanted to go for years. For the first time, the pandemic moved the famed show in London, England to the fall this year, and we were fortunate to be able to go.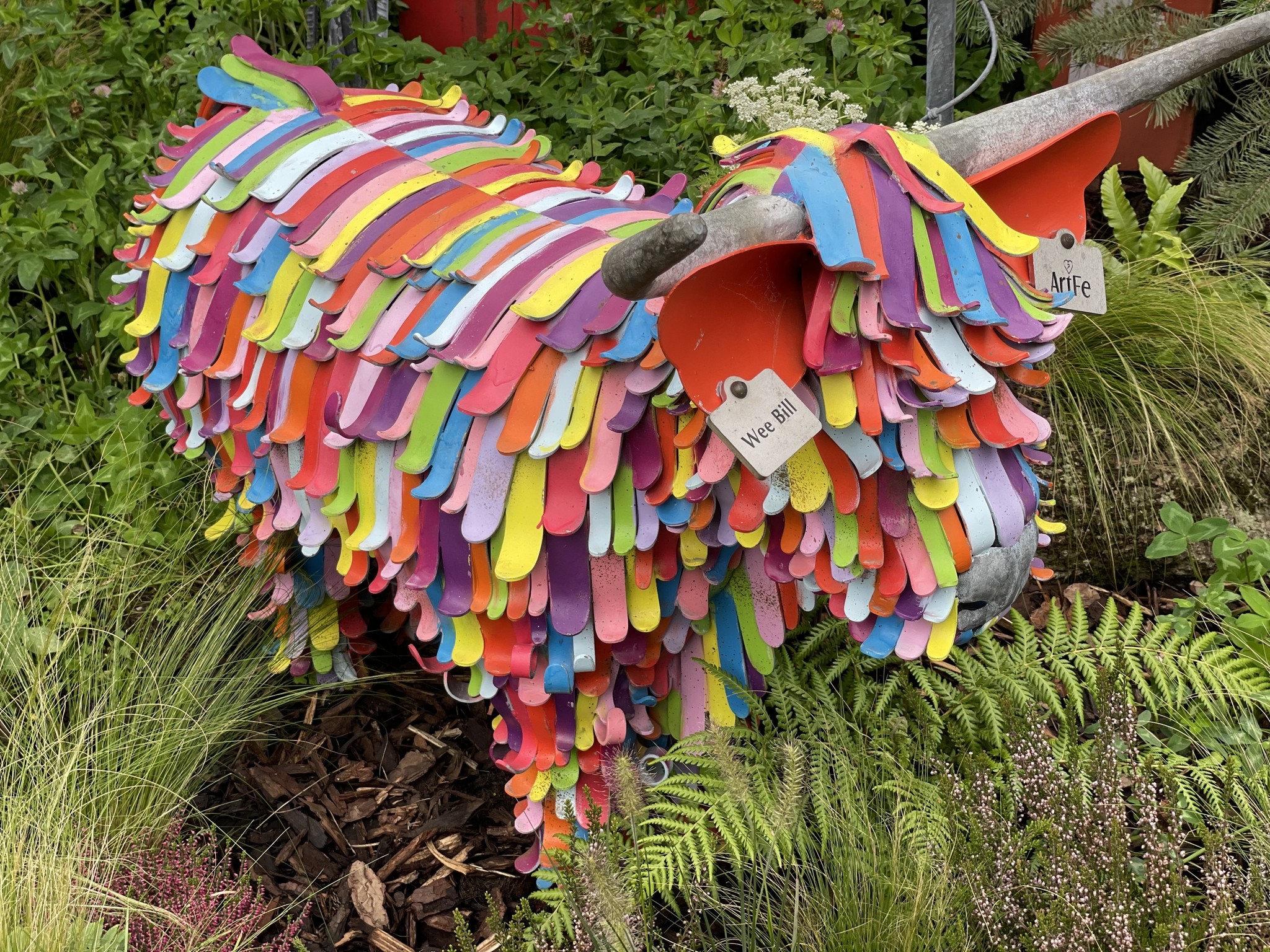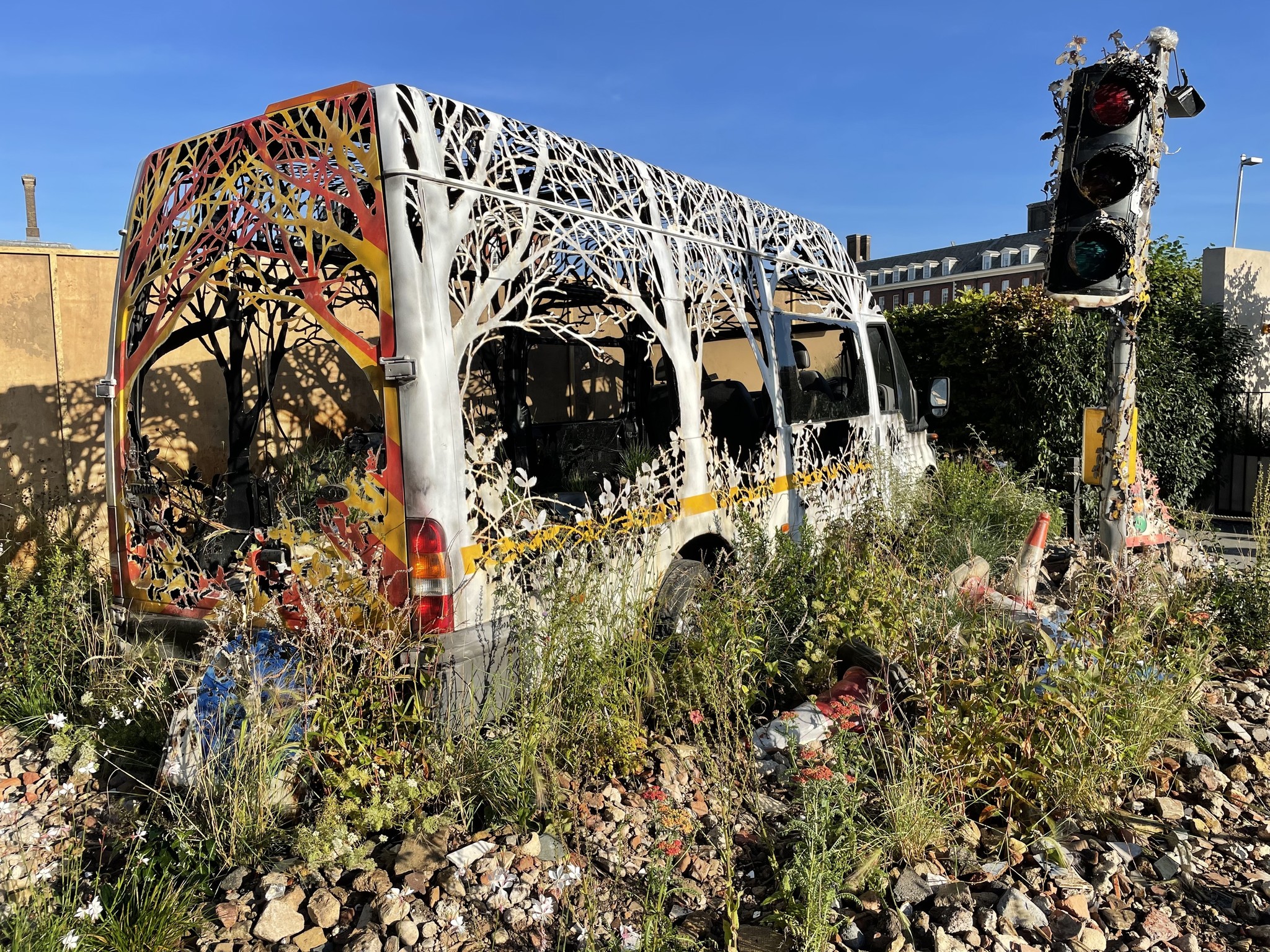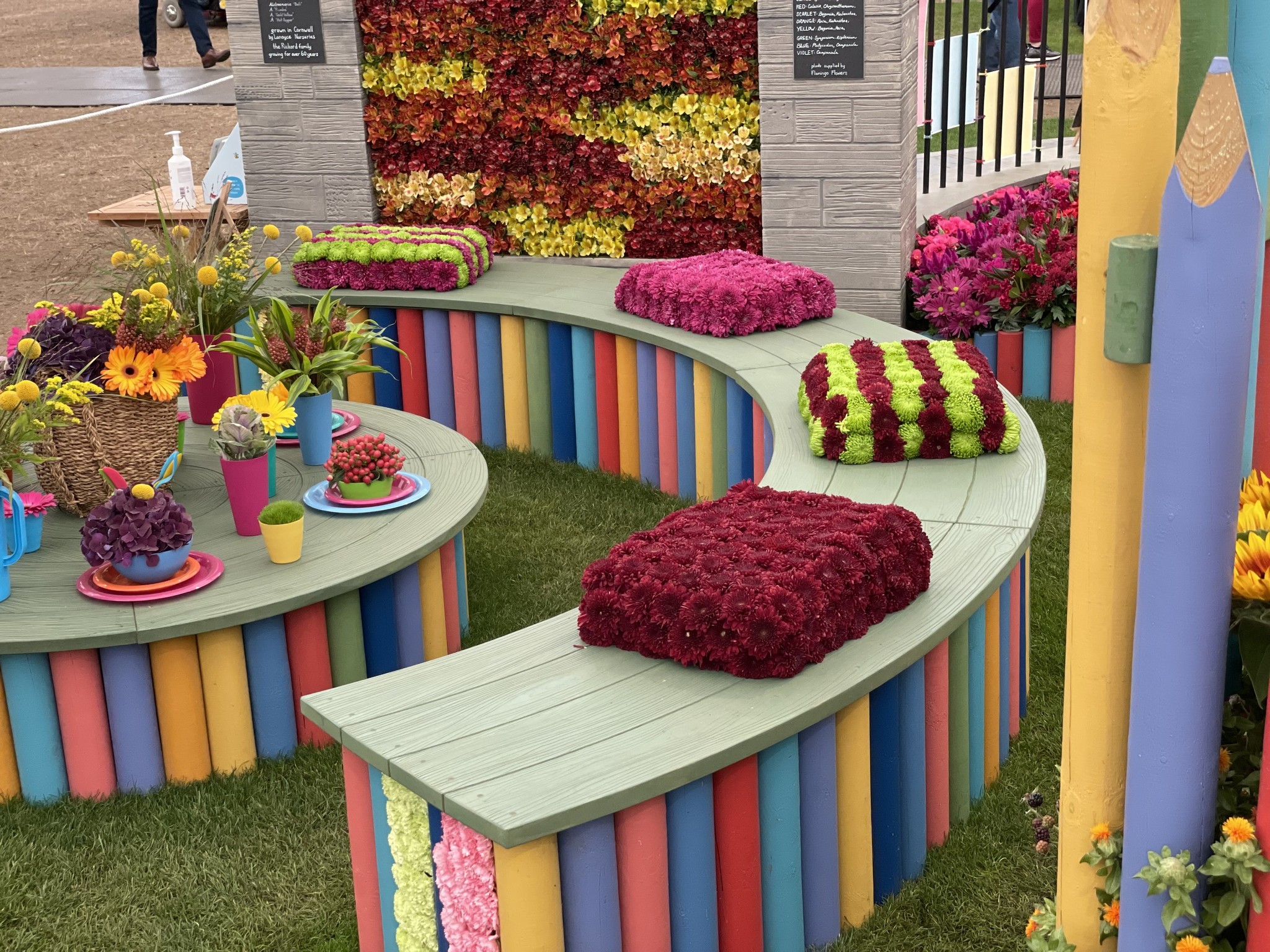 Newest rose varieties, fancy Japanese zen gardens, colourful floral scapes; all in abundance. Head-sized purple alliums, macrame'ed greenhouses, mammoth topiary elephants, steely bug art, gothic dried flower arrangements, kid-sized flowering community colouring gardens, stainless steel tools to cut blades of grass, the rarest variegated tropicals, the room-sized floral sculptures, veggies to go ape over, fantastic fountains and flights of fancy. Steppingstones to secret hideaways, and hidden paths to extraordinary flower baskets and perennial English gardens.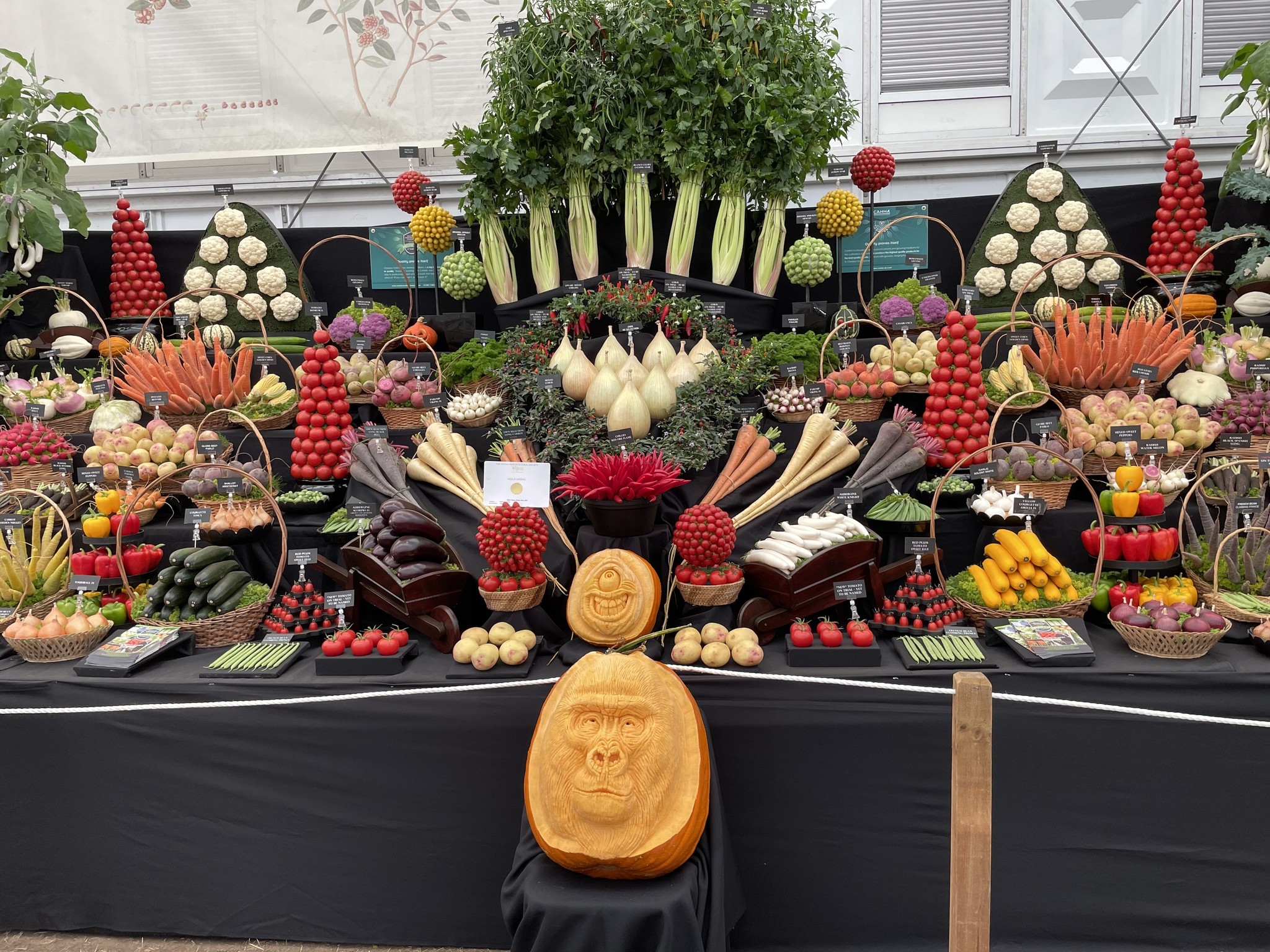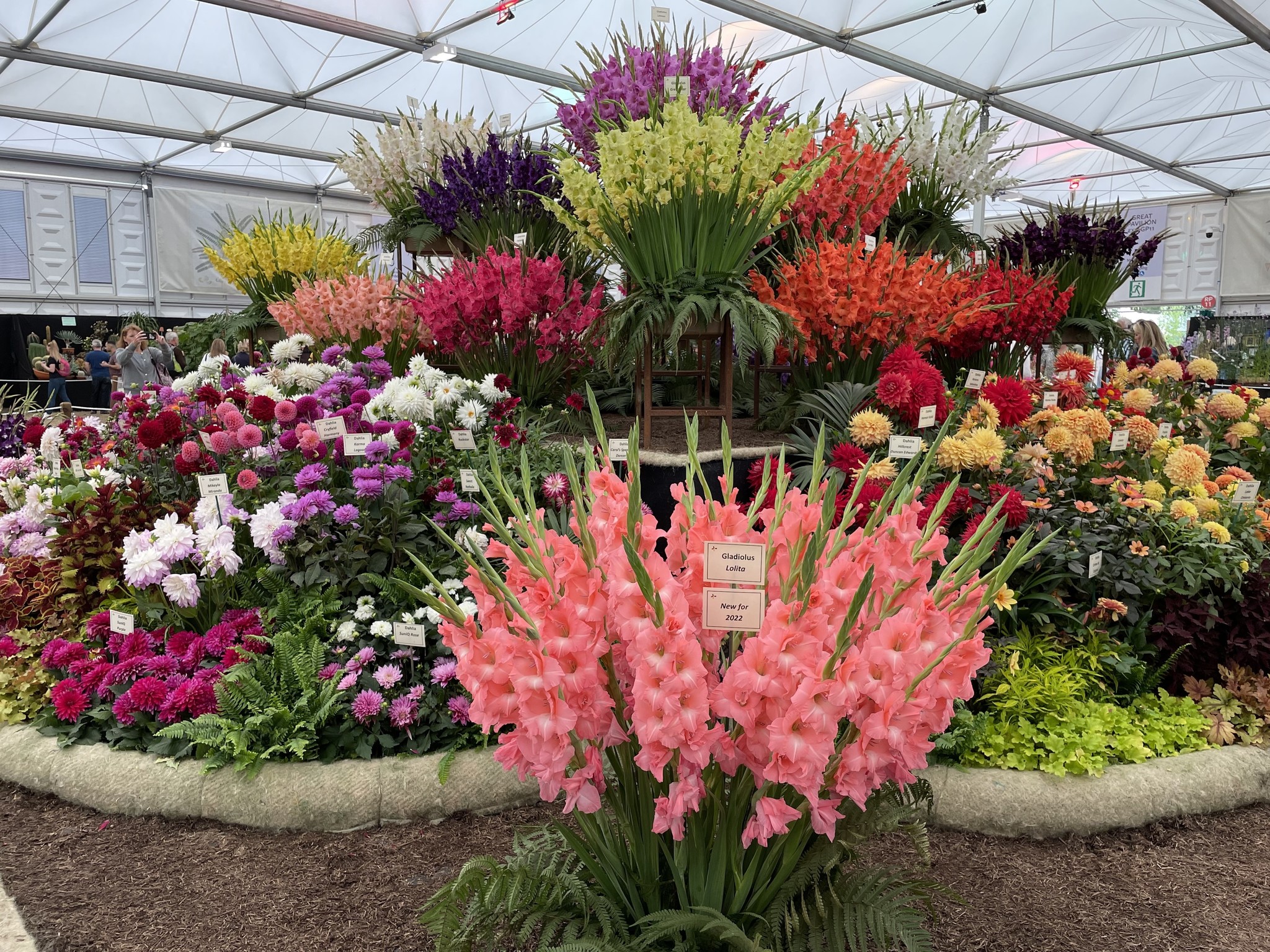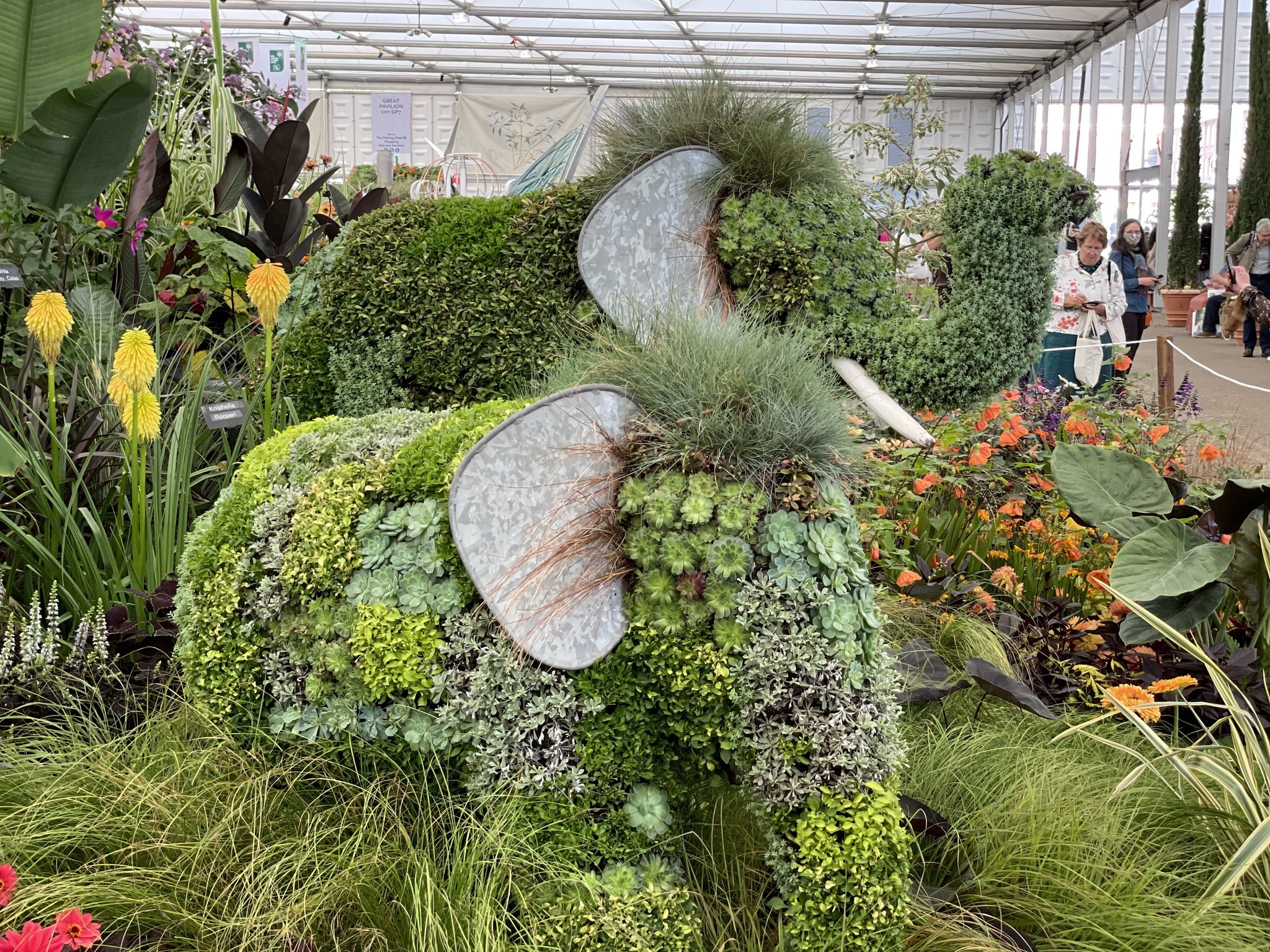 Yes, our job is to scour our world for excellent craft-oriented plant and floral goods to market in Canada. Scavenging busloads of recycled, rejuvenating ideas, looking for a new stop. But it's also our job to feed curiosity, grow beauty and create joy. Our gratitude grows with the opportunity and the inspiration.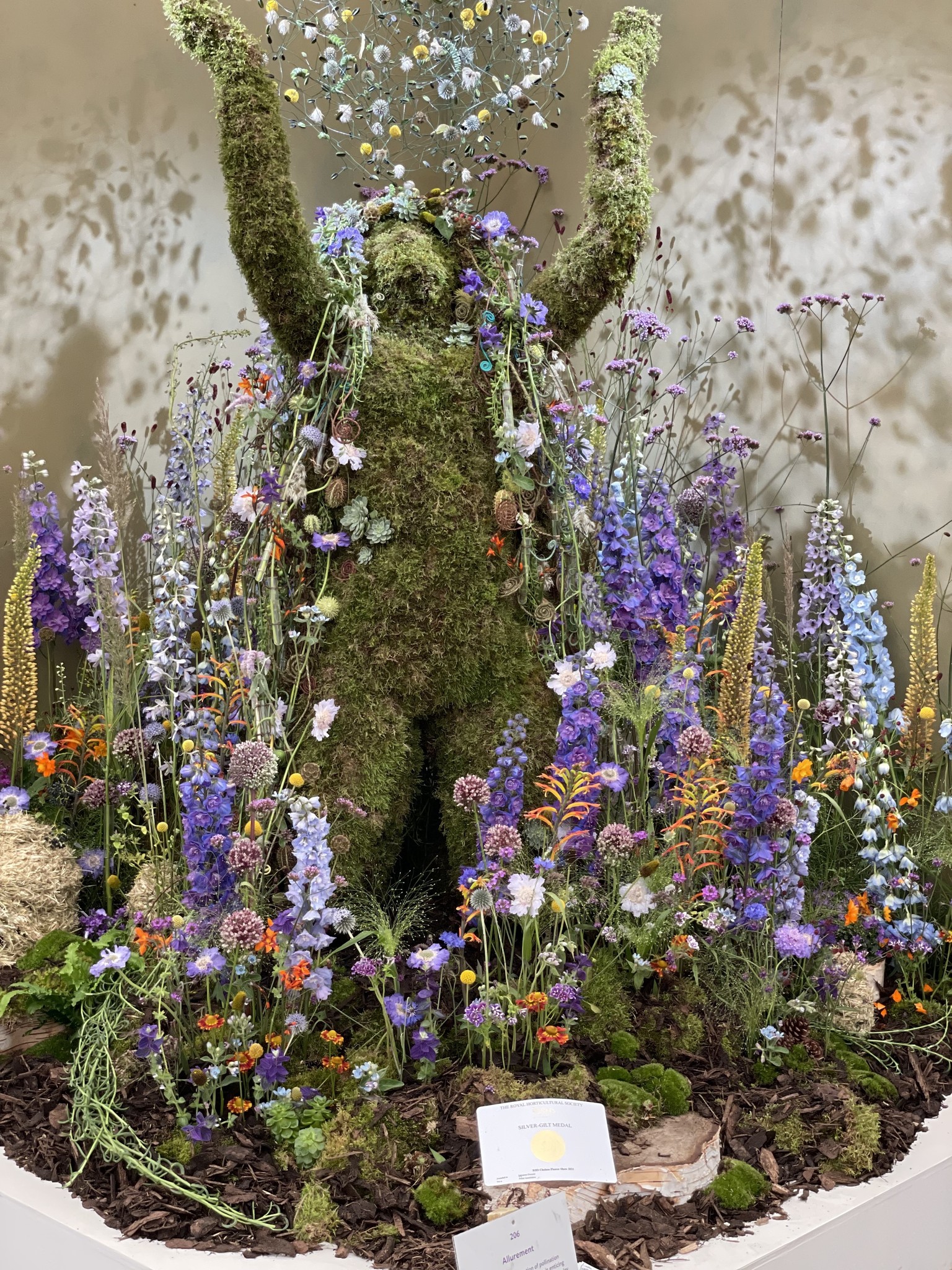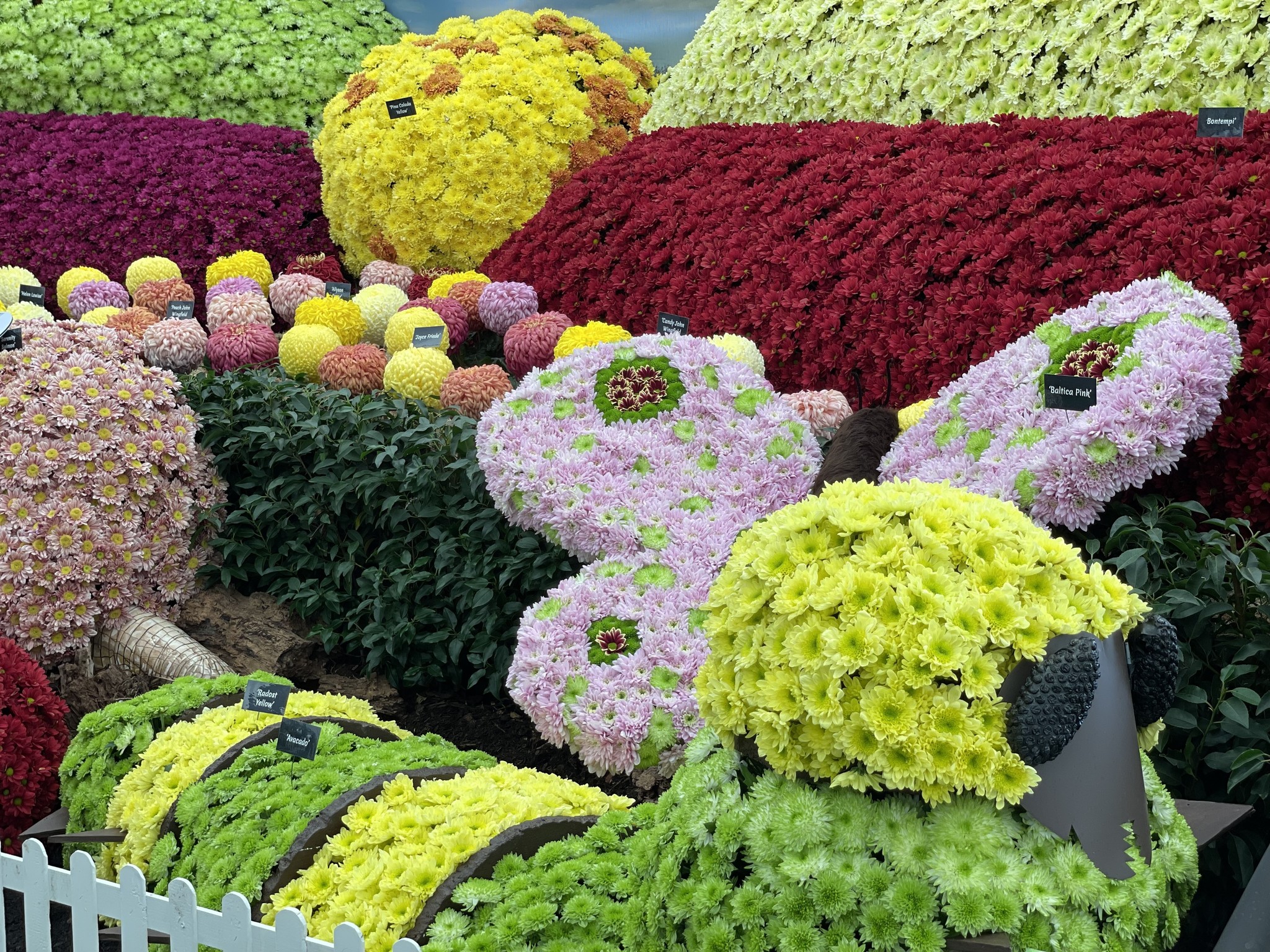 What we can say is that colour continues to champion, flowers continue to bloom outrageously and folks committed to their craft continue to surprise and inspire.  With fervent hopes for continued colour and cheer, may we bloom in every season, and colour our world, even when it seems dark.
We hope a little Chelsea may blossom with a loud "hurrah" in our country, our neighbourhood and in your homes.