As the earth wakes from its frozen slumber and we contemplate setting out the garden, we can't help but be in awe of the extraordinary gardeners who inspire us. This year, we delight in showing you a few inspirational glimpses from the Keukenhof, just outside Amsterdam. It is truly a springy magical tulip park that can't be beat.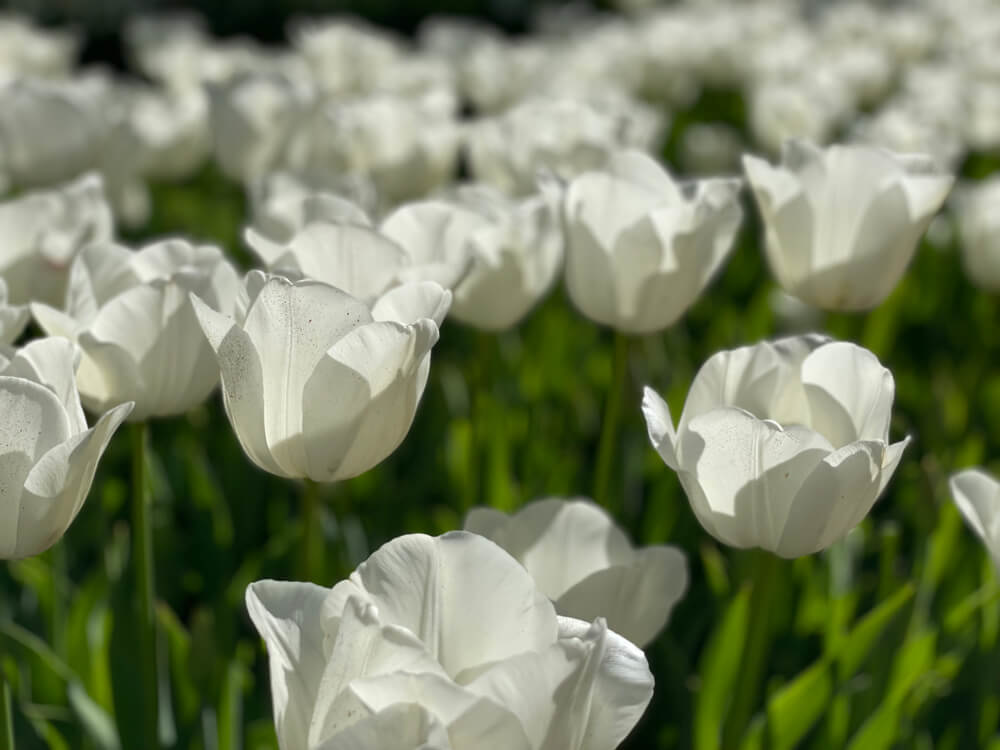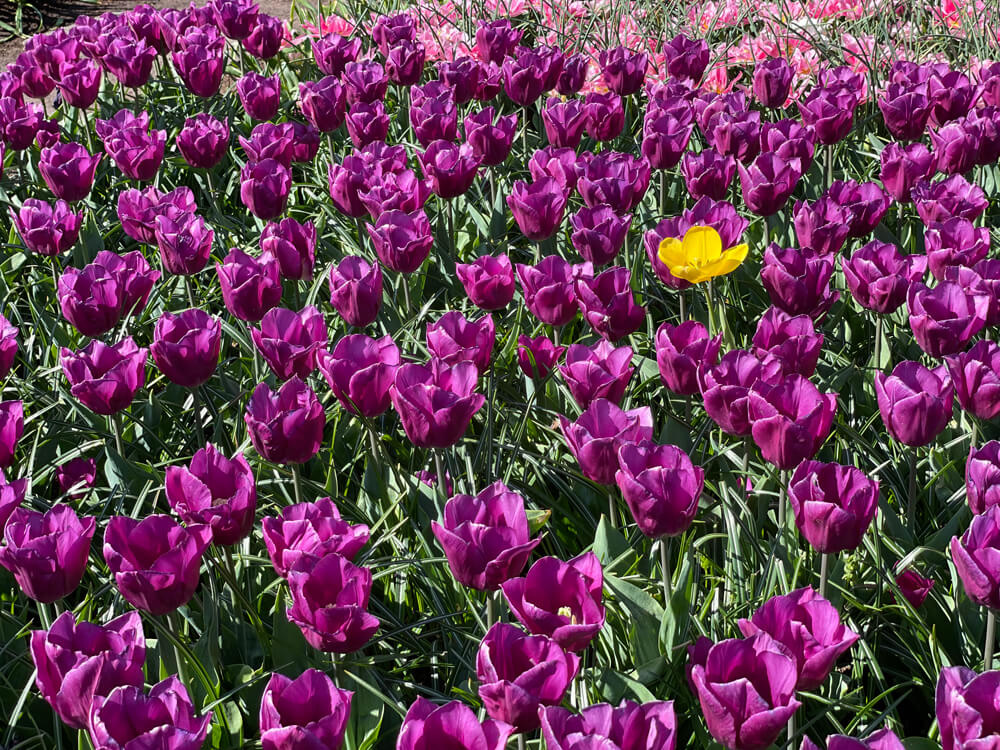 The Keukenhof Park is 32-acres of tulip gardens outside Amsterdam, set alongside the vast and colourful tulip growing fields. It is one of the world's largest flower gardens, situated in the municipality of Lisse, in the Netherlands. About seven million flower bulbs are planted in the gardens annually.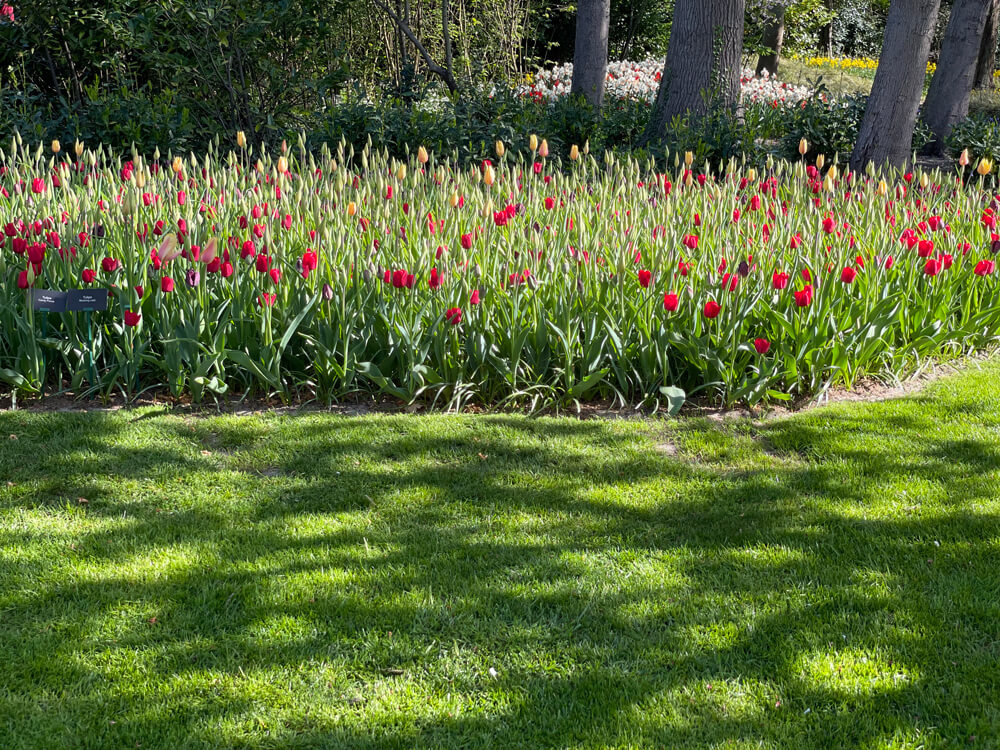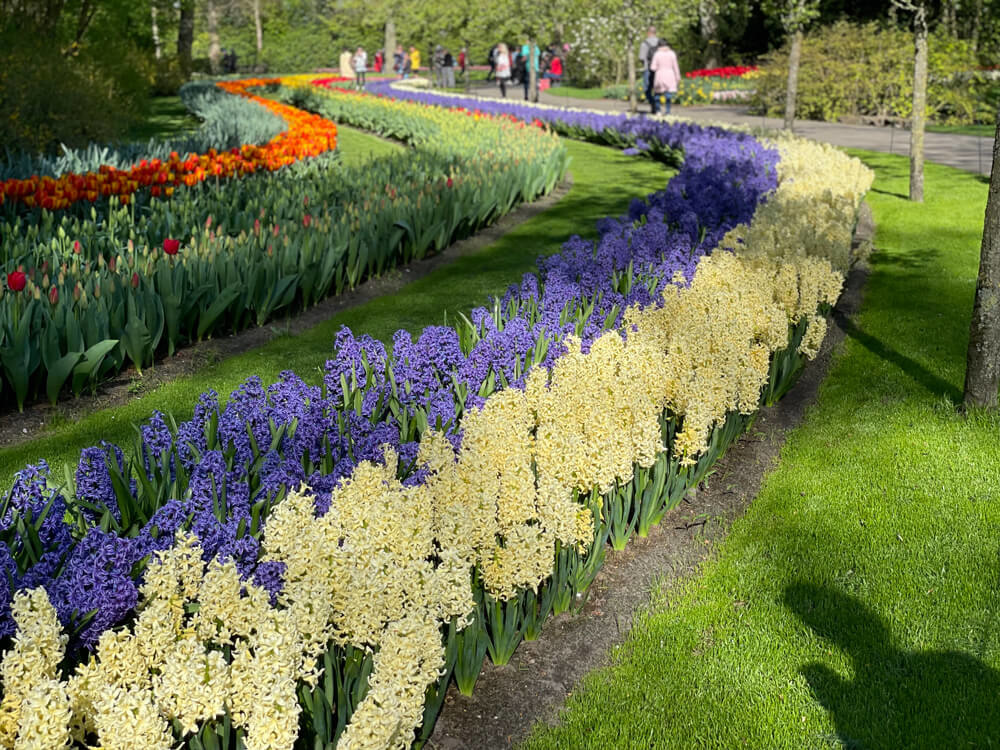 The history of Keukenhof dates back to the 15th century. Countess Jacoba van Beieren [Jacqueline of Bavaria] gathered fruit and vegetables from the Keukenduin [kitchen dunes] for the kitchen of Teylingen Castle. Keukenhof Castle was built in 1641 and the estate grew to encompass more than 200 hectares.
Landscape architects Jan David Zocher and his son Louis Paul Zocher designed the castle gardens in 1857. That park, in the English landscape style, was the historical base of Keukenhof. In 1949 a group of leading flower bulb growers made a plan to use the estate to exhibit spring-flowering bulbs, signaling the birth of Keukenhof as a spring park.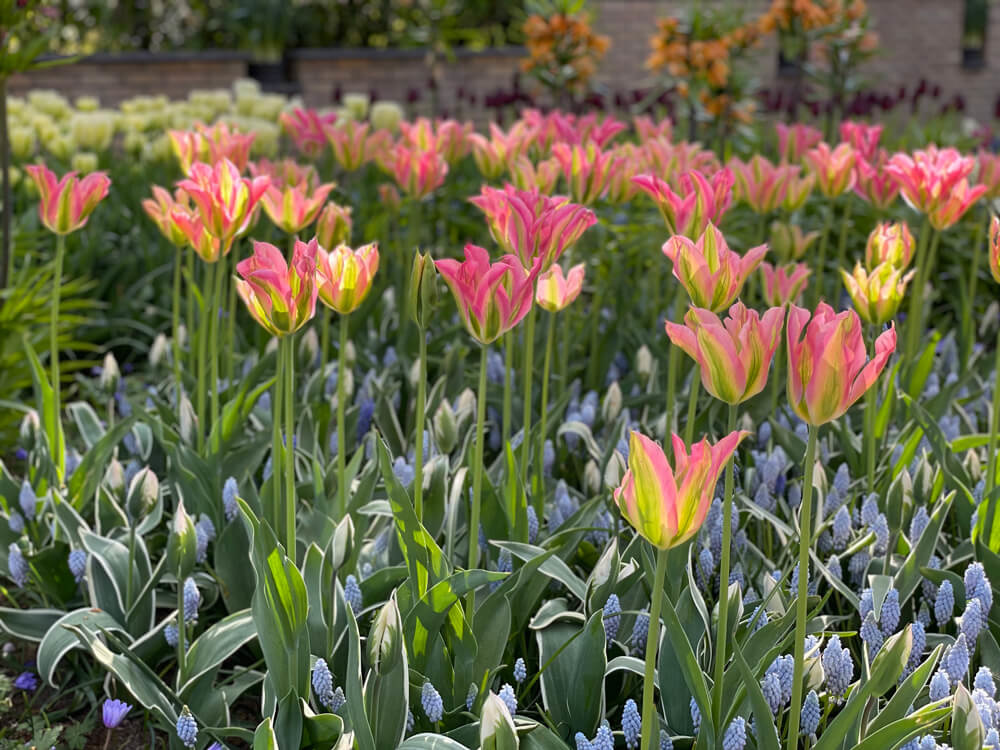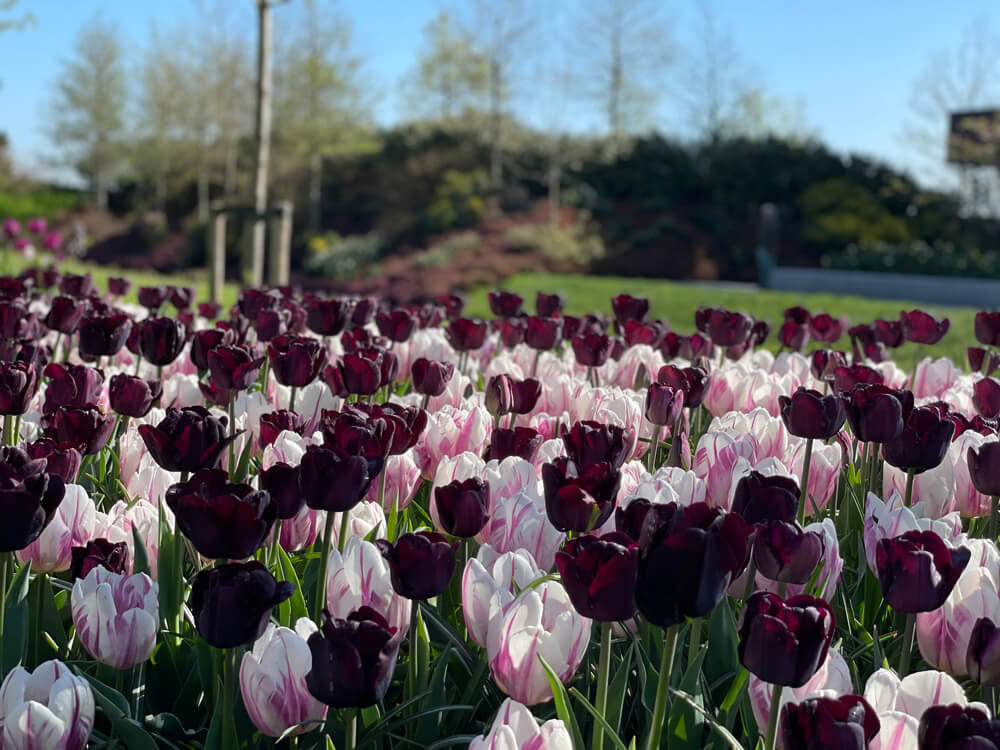 Opened in 1950, the Keukenhof has awed folks with its flower bulb showcase for 73 years. Today, more than 100 growers use the park as their living flower catalogue. It is truly one of the most magnificent flower shows we've ever seen. If you ever have a chance, you must go and tiptoe through the Keukenhof tulips.